MIS Coors and IT Experts attend training workshop on FOI and RA10173

Published September 13, 2019 by Arlene D. Talosa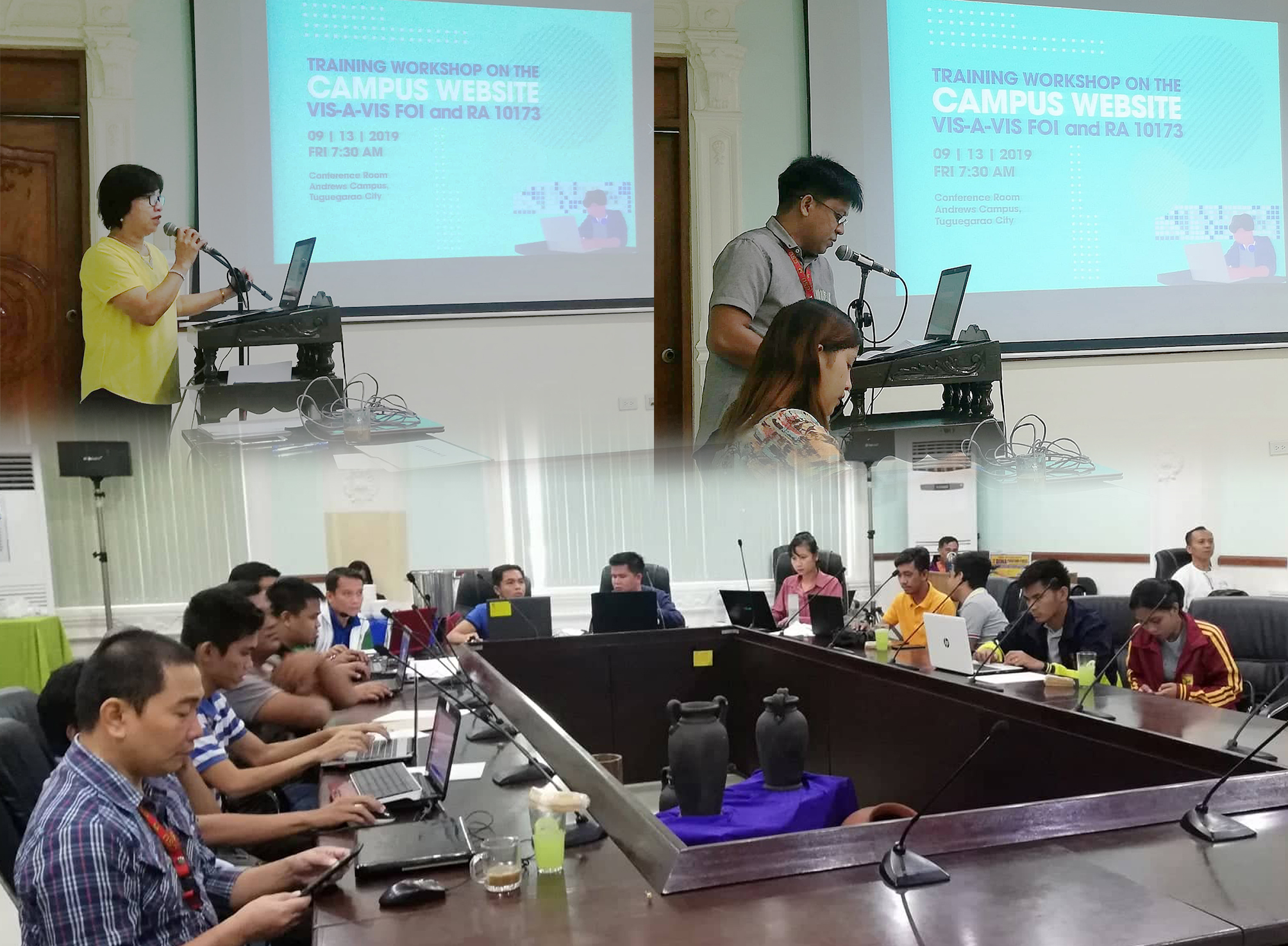 Ushered with its quest for truly knowledge driven data, MIS coordinators and IT Experts from the eight satellite campuses of the University joined together on September 13, 2019 at the conference hall of CSU Andrews for the training workshop on Freedom of Information and Data Privacy Act.

The said training was spearheaded by the University Management Information Sytem Director, Engr. Richard Ayuyang. The training served as an avenue to share suggestions and recommendations for the improvement of the version 1.0 of the developing website which will be the reflection of the University's transparency and integrity as yardsticks for government performance.

According to Engr. Ayuyang, CSU is the first SUC agency on boarded with the FOI Philippines in www.foi.gov.ph.
SHARE ON: